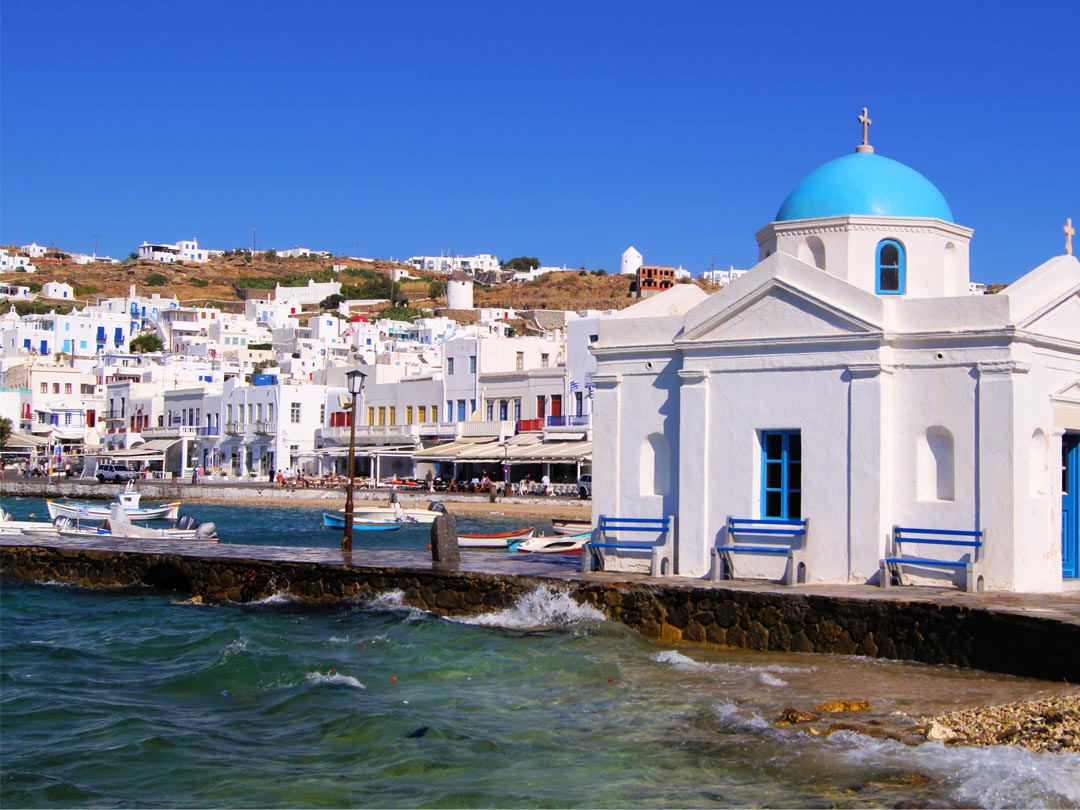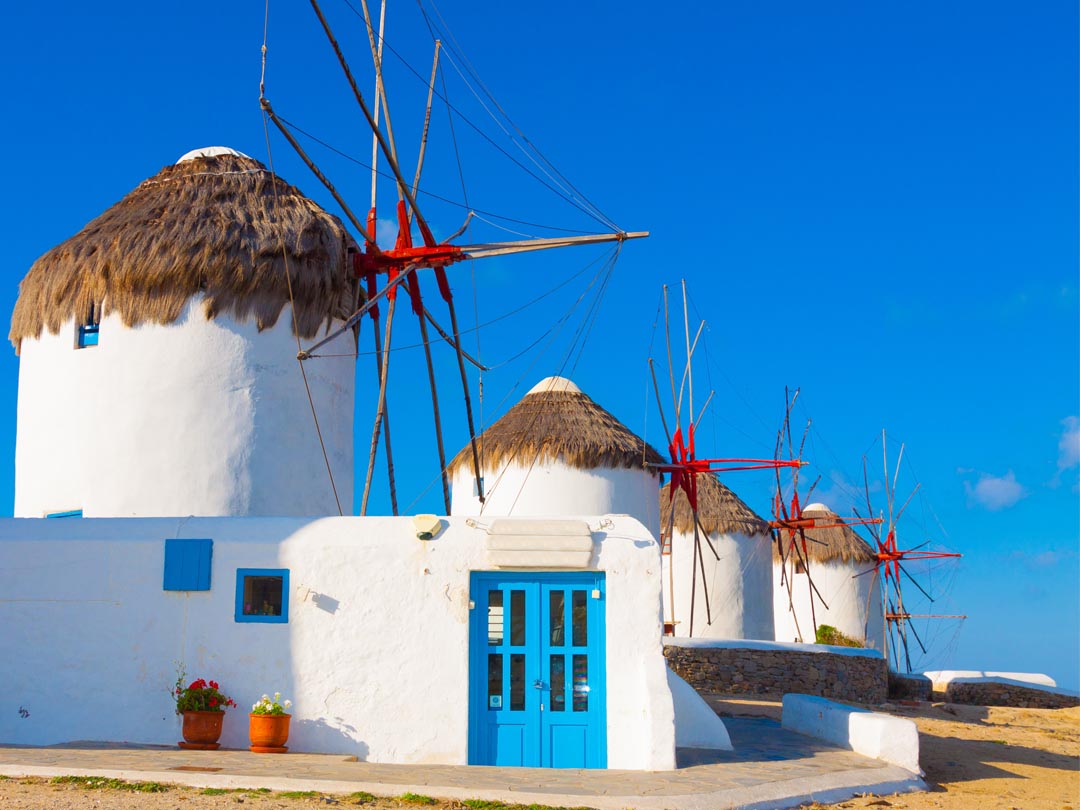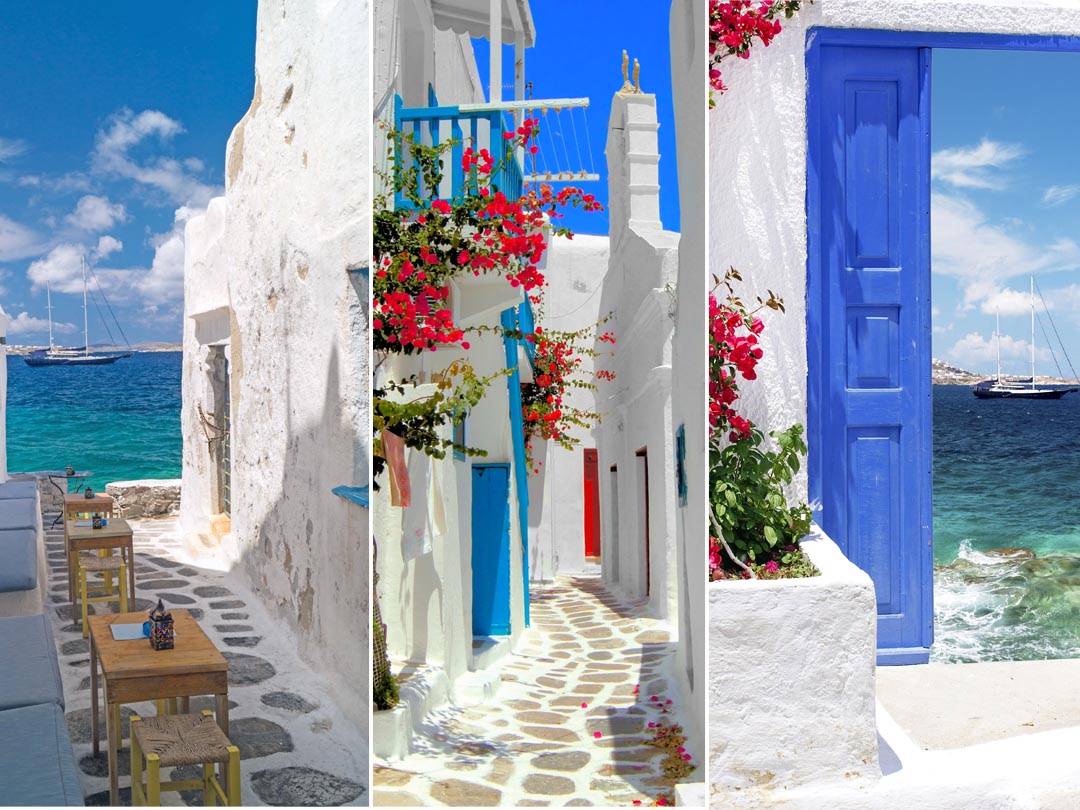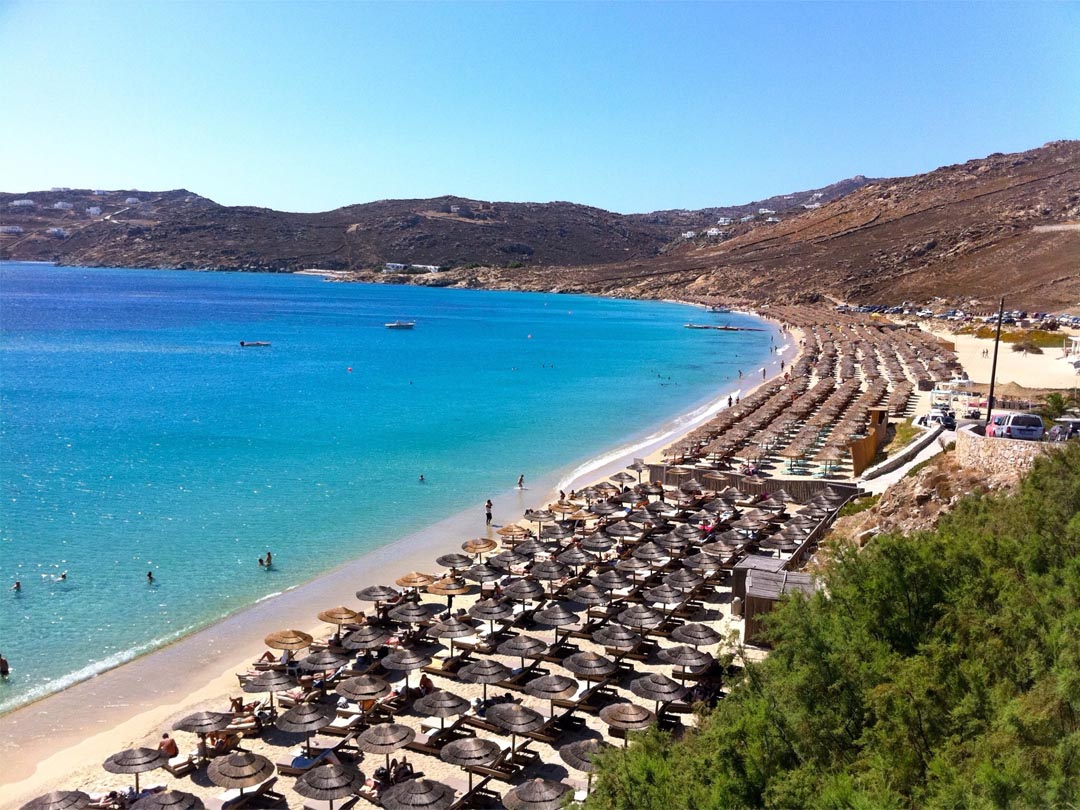 Mykonos is the jewel of the Cyclades, famous for its crystal clear waters, golden beaches, breathtaking sunsets, white houses with blue windows adorned with colorful bougainvillea and picturesque streets in the picturesque city center. Discovered in the 50s by a hippie tourism, Mykonos's been a transgressive destination for many years, an island on which the soul is freed from veils and inhibitions that flew away with the Meltemi, the local wind which is said to hinebriate the mind with special mineral salts collected in the archipelago.

Howadays it's an elegant and effervescent, cosmopolitan island. It's suitable for any type of tourism, full of attractions and fun, full of local Greek tavernas, international restaurants, ranging from Mediterranean to fushion sushi-populated and discos until dawn.

Mykonos is also suitable for families with children, since it's full of beaches with fine sand, and for the true water sports lovers. It is in fact a known destination for kite and windsurfing lovers: since it's a quite windy island, it's suitable for this type of sport, the young and the more mundane people will be spoiled for choice, but it's well suitable for a more elitist tourism, thanks to its rich luxurious facilities, as has always been the goal of the international jet set. Mykonos for all, Mykonos at any time, after having been here, it can become your "mymykonos".